Calabasas Premiere Appliance Repair Company | All Valley Appliance
Filed under: Air Conditioner Repair, Appliance Repair, Washer Repair | Tags: Appliance Repair, Oven Repair, Washer Repair
All Valley Appliance is Calabasas leading appliance repair Company in the appliance repair industry. Our well trained and highly skilled appliance repair technicians have been putting smiles on the faces of Calabasas residents since 1963, that almost 55 years! Licensed and insured, our expert appliance repair technicians all have years of individual experience repairing all major household and commercial appliances including: stove repair, hood repair, oven repair, hood repair, range repair, dishwasher repair, microwave repair, washer and dryer repair, freezer repair, refrigerator repair, ice machine repair, trash compactor repair, wine cooler repair, garbage disposal repair, chest freezer repair and walk-in unit repair.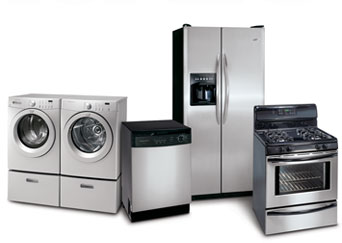 It doesn't matter if you need us to fix a 20 year old vintage Frigidaire or the newest Sub Zero refrigerator available on the market today, our master appliance repair technicians are sure to impress and will approach the repair work with a positive and helpful attitude until the job is done. With a whopping half century of experience in addressing all sorts of appliance issues, we guarantee that no matter what the issue with your homes appliance, we'll be able to give you the most affordable estimate.
Experienced Appliance Repair Company | Calabasas, CA
Calabasas Appliance Repair Company, All Valley Appliance's main goal is to make each and every one of our customers happy. We've therefore learned to take the time to approach each repair job as if it were taking place in our own home. You'll find no hidden fees because at All Valley Appliance, what you see, is what you get. We're sure to supply you with the most effective appliance repair services because we're knowledgeable in our subject matter and treat each of our customers with honesty and integrity. While our competitor's appliance repair companies are wasting their time by trying to cut costs with after-market parts, we're focused on supplying our customers with the best factory parts available anywhere.
Contact Us for Calabasas Best Appliance Repair Company
If you or someone that you know is currently in the market for a professional and dependable appliance repair service company in Calabasas or Greater Los Angeles Area, don't hesitate to contact us today! The experienced service representatives at our appliance repair company are standing by and ready to dispatch one of our expert repairmen to you as quickly as possible. Contact us at 818.717.8008.