Palm Spring's Top Appliance Repair Company | All Valley Appliance
Filed under: AC Repair, Appliance Repair, Washer Repair | Tags: Home Appliance Repair, Oven Repair, Refrigerator Repair
Over the course of our more than 50 years serving the Calabasas areas needs for appliance repair, we've come to learn the value of honest and fair customer service. All Valley Appliance is Palm Springs leading appliance Repair Company. We service all major brand name appliances and also sell individual parts as well as new and used home appliances. By staying as up to date as possible with the industries standards, All Valley Appliance is able to provide its customers with the most efficient and effective service for affordable rates.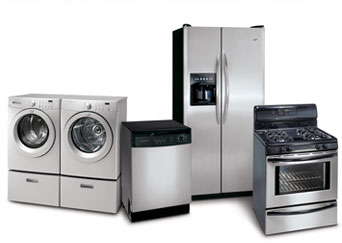 Palm Springs Appliance Repair Company
At all Valley Appliance, our highly trained appliance repair technicians are experienced in handing a number of appliance repairs including washers and dryers, freezers, refrigerators, ice machines, trash compactors, wine coolers, garbage disposal, chest freezer, walk-in freezers and refrigerators, stove ranges, hoods, ovens, dishwashers and microwaves. It doesn't matter if the appliance that you need to have fixed is twenty years old, or if you just purchased it last week. The professional service technicians of our family run Palm Springs serving appliance Repair Company are able to repair your appliance with a helpful demeanor until the job is complete.
Making Customer Service a Priority
As Palm Spring's Top Appliance Repair Company, we accept the responsibility of making sure that its citizens are only provided with the most excellent repair services. At All Valley Appliance, it's our mission to make sure that each and every one of the customers that we work with is satisfied with the services that we provide. Since opening our doors in 1963, we've learned to approach each of our repair jobs as if it were taking place inside of our own homes. By showing our customers the respect and professionalism that we would expect of anyone within the boundaries of our own homes, we're able to provide the area's best appliance repair services.
Contact All Valley Appliances Today
If you have questions about the varied services provided by our Palm Springs Top Appliance Repair Company, or would like to speak with one of our friendly service representatives regarding whether or not we service a particular brand, don't hesitate and contact us today. We look forward to providing our clients with all of the information that they'll need to get their appliances fixed as soon as possible. Don't wait, call us today at 760.343.2806.